BiomimicrySA connects, inspires, educates, & enables biomimics in South Africa and beyond...
another world is possible
"Another world is possible. Another world is necessary. It's already on it's way, and on a quiet day, you can hear it breathing." - Arundhati Roy
We know (nature proves it to us) that another world is possible. A world that functions like the natural world. One that continues to create the conditions for life to flourish. So, we explore and translate the genius of nature, and together with designers, engineers, businesses, and biologists, we emulate nature's genius to create products, processes and systems that work for life, rather than against it. We inspire and nurture budding biomimics from school-age to retirement. We connect them to the natural world and each other. We inspire and support organisations and individuals wishing to consult life's genius to innovate, redesign and re-imagine the future of our world - starting with the products, processes and systems that are tangible to you/your organisation.
WHAT WE DO
As a regional network of The Biomimicry Institute, biomimicrySA promotes the study and imitation of nature's remarkably efficient designs, bringing together scientists, engineers, architects and innovators who can use those models to create sustainable technologies. The biomimicry process of consulting life's genius utilises a clear, proven design methodology, complete with effective implementation tools, developed over a decade of work with companies, entrepreneurial organisations, universities, governments, and non-profits.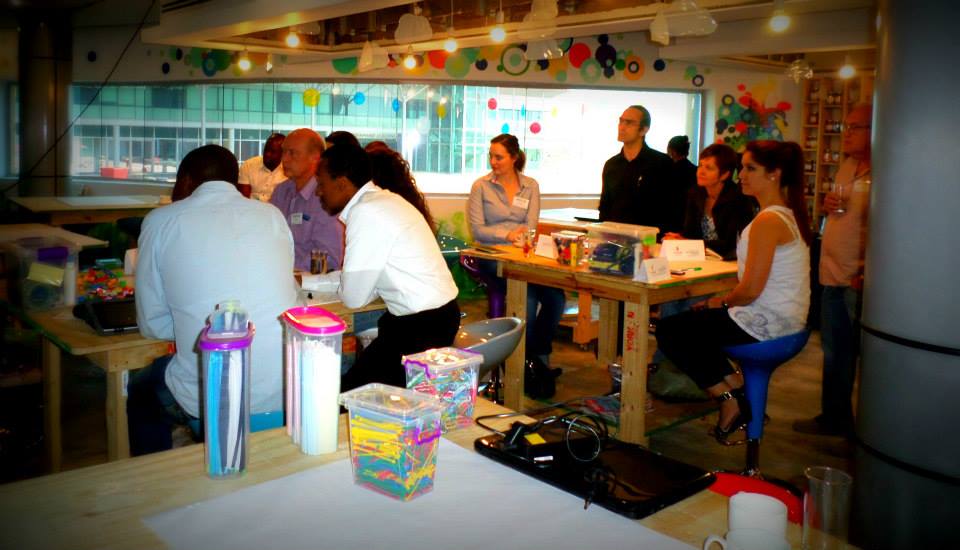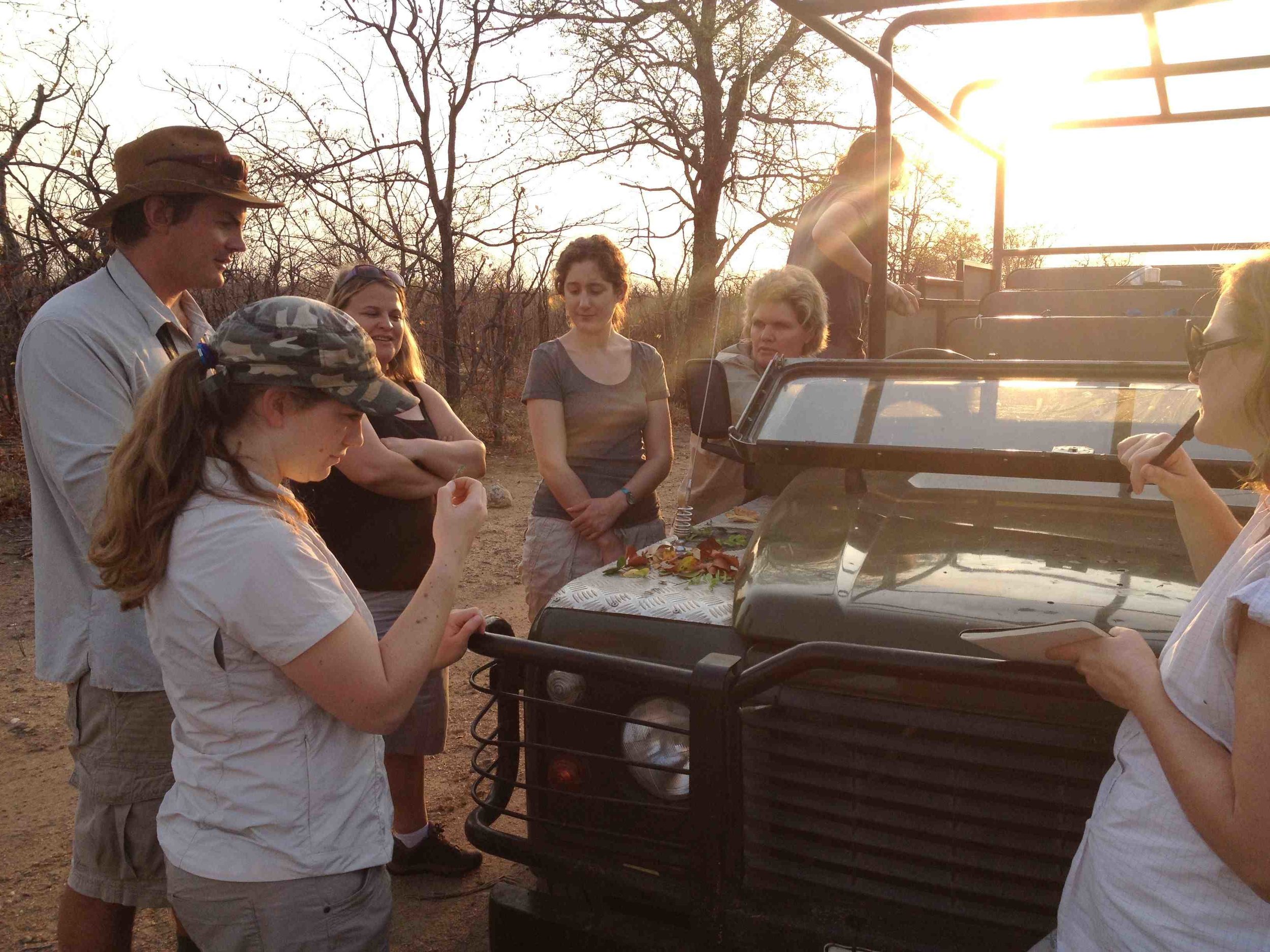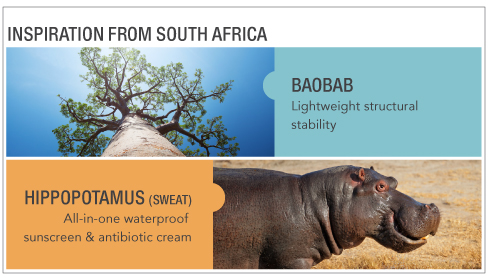 Translate nature's genius
Expand the expertise of field guides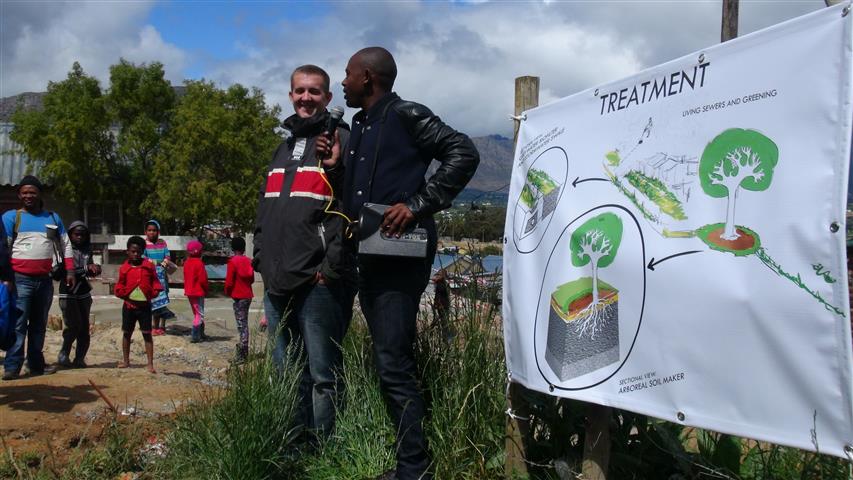 Technical and social expertise for biomimicry projects
LEARN BY DOING APPROACH
Our approach is all about learning by doing.
In our training you learn through activities and practical design challenges (most of which are real challenges).
Our open innovation design challenges enable students and organisations to learn and practice Biomimicry Thinking by working on real challenges through an open innovation process. Organisations provide challenges for students (or their own staff) to apply Biomimicry Thinking to. These students are trained and mentored by our team. The students learn by doing. The organisations learn how biomimicry can work for them while supporting vitally relevant training for students.
We also inspire and mentor local teams (professionals or students) that enter the Global Biomimicry Design Challenge.
Our team is also passionate about initiating and implementing biomimicry projects in South Africa that generate case studies for others to learn from, while also shifting the thinking and practice of those involved in the project.
WHAT WE OFFER
Biomimicry is the practice of learning from and emulating nature's genius. As a practice, it is a continuous Learning Journey. We know that once it starts for you, it will continue. We support you on your Learning Journey - from the first taste of inspiration to becoming a Biomimicry Professional or anything in between. The options available are modular, adaptive and responsive (like nature). You can select a pathway that suits you with any of the following to choose from:
Learn the basics through online training and at our workshops
Explore the genius of nature on a biomimicry expedition
Integrate biomimicry into your classes if you're an educator
Apply Biomimicry Thinking to a design challenge (students, individuals, organisations)
Be mentored through a practical project to complete a Biomimicry Learning Journey and graduate as a Biomimicry Practitioner
Go deeper into undergraduate or postgraduate studies with our support and mentoring
Leverage our skills: strategic direction, scoping opportunities for applying biomimicry, in depth research, open innovation.
Find out more about some of our projects here
Find out more about our services HERE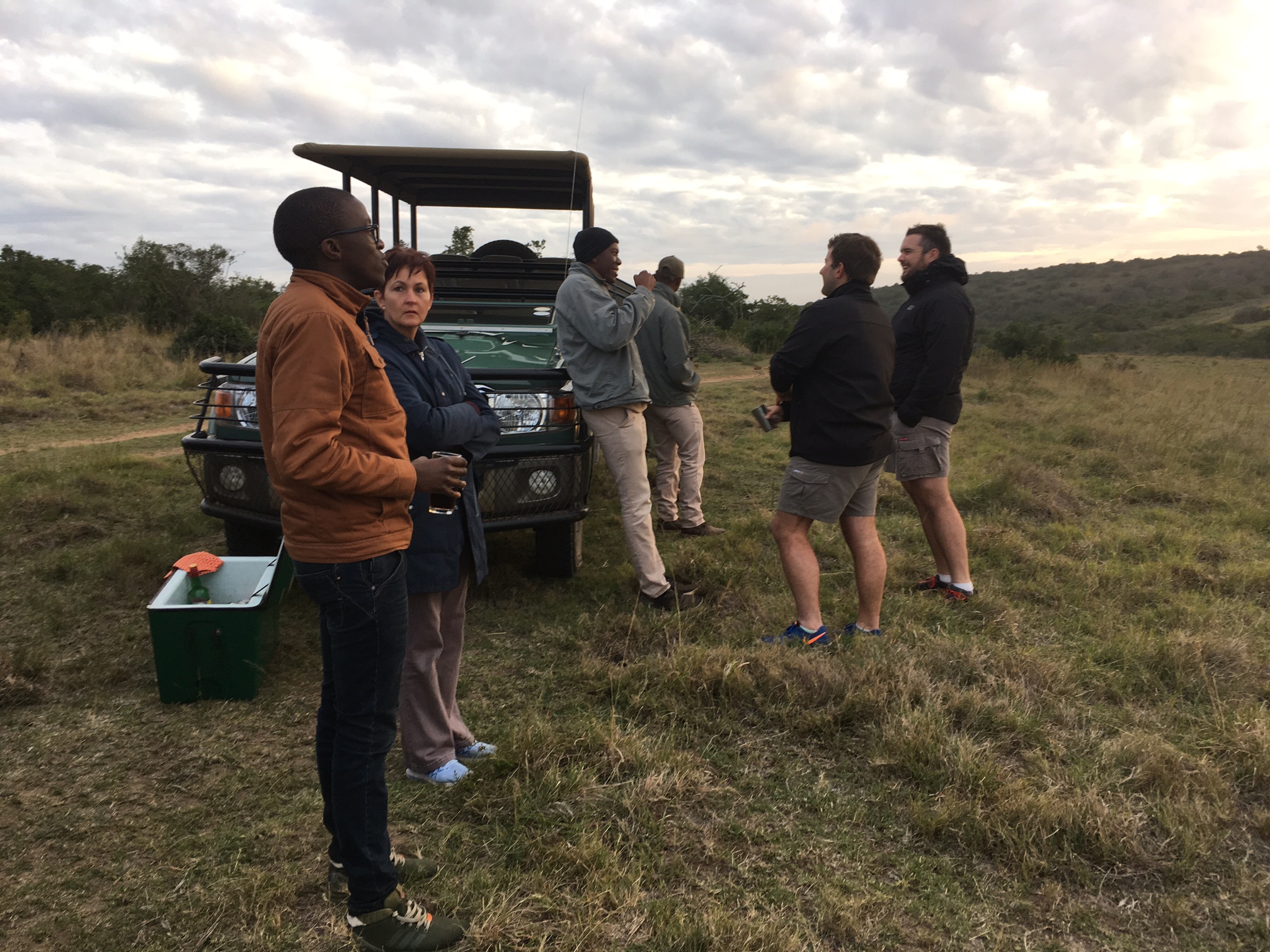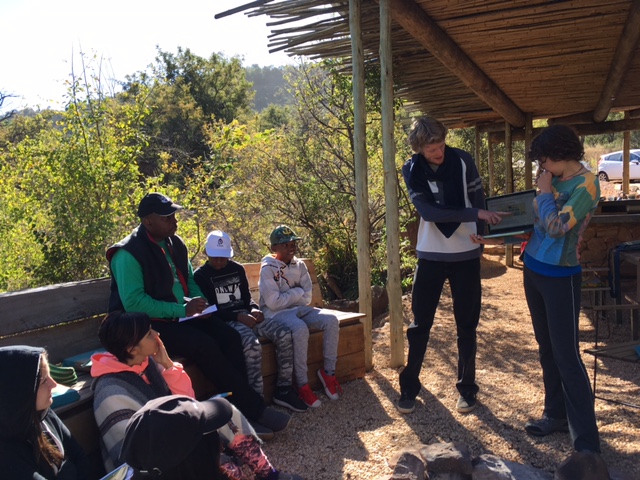 Biomimicry Learning Journey cohort
Ecological Performance Standards
our objectives
The strategic goals for BiomimicrySA mirror Biomimicry3.8's global goals. While these goals are ambitious, they are founded on several years of success to date. We are very excited about this work and the potential it has to contribute to the immense task we have ahead of us to address sustainability challenges. We believe biomimicry can play a key role in finding solutions.
education and training
Our goal is to implement biomimicry into relevant education curricula for schools, students (particularly in the fields of design, architecture, engineering, biology, business, field guiding) and professionals (including the same fields as for students, as well as relevant government departments and research institutions). We also aim to implement relevant biomimicry content and informal education programs at aquariums, museums, etc. The short-term objectives are to partner with key institutions and form networks with educators and professional institutions to pilot biomimicry education and training initiatives. Our long-term objectives are to enable biomimicry to be integrated into curriculum on a broader scale where feasible. We also aim to host a range of biomimicry workshops to suit a variety of audiences, to inspire and inform through public presentations and the media, as well as to support the growing biomimicry network in South Africa through local network meetings. We also connect our local networks with international biomimicry networks and aim to participate in the biomimicry conferences internationally.
innovation
We aim to inspire, initiate, enable and implement biomimicry innovation in South Africa, through the training we offer as well as through promoting & supporting design challenges and projects. We also aim to enable meaningful biomimicry innovation in African organisations by leveraging local and international networks to undertake relevant biomimicry research and development. We also aim to leverage these networks to provide biomimicry consulting and training services to local companies and organisations to assist them in implementing biomimicry innovation.
conservation and sustainability
We are deeply committed to working towards creating conditions conducive to life through the work we do and through inspiring and enabling the designers of our world to use biomimicry as a way to redesign our world to be empowered by nature's genius. Our passion is for a thriving abundant world for all. We aim to use and share the empowering approach of biomimicry to assist individuals and organisations in their commitment to conservation and sustainability. We train field guides and conservation organisations in biomimicry so they can leverage this powerful lens for their biomimicry efforts.
(re)connecting
The (re)connect aspect of biomimicry is about regaining the understanding and recognition that two "separate" identities (i.e., people and nature) are actually deeply intertwined. There is no "us" and "them." We are nature. (Re)connecting is a practice and a mindset that explores this relationship between humans and the rest of nature. We partner with organisations to run a number of expeditions and retreats into nature that integrate deep exploration of nature's genius in place. We also collaborate with and recommend nature-based eco-tourism opportunities to encourage deeper reconnection experiences.
Our original plan, well on its way, is now rippling out further to create bigger regenerative impacts