Deepen your understanding and improve your practice of biomimicry through this mentored Learning Journey for beginners or more experienced biomimics
OVERVIEW
Biomimicry South Africa offers a Learning Journey for you to start learning biomimicry and then progressively gain the skills to become a Biomimicry Practitioner in your field of interest/work. The Learning Journey is part-time and can be done in parallel with your work or undergraduate/postgraduate studies (the project work can be incorporated as part of your university/work projects). When you graduate from our Learning Journey, you will receive a Biomimicry Practitioners certificate in your field of interest/work (e.g. architecture, biology, engineering, design, education, business, organisations, conservation, water, energy, etc.).
You can then choose to go deeper. You may choose to become a Biomimicry Specialist or Biomimicry Professional through training offered by Biomimicry3.8 (further details below). There are also online Graduate Certificates and Masters degrees in Biomimicry offered by Arizona State University (further details below). It is because the cost of these latter options is very high, that we offer the Learning Journey option here.
Please contact us if your are interested in this Learning Journey and we will send you details of the costs involved for each step.
learning journey steps
This is the recommended pathway through these steps but you can choose to do some steps before others. Tell us your preferences and we can see if we can make it work.
Step 1: Introductory Biomimicry Presentation
Step 2: Biomimicry 101 training
Online training: Biomimicry Thinking and the practice of biomimicry. Includes video courses, webinars, worksheets and ebook.

Workshop in person: Standalone workshop or complements the online training. An opportunity to connect with others, learn together and/or work on design challenges together. Once you have completed the online training, this is optional unless you undertake the practical biomimicry project step - then it's required.

Note if you have already completed a previous Biomimicry101 training workshop - this will count towards your Learning Journey.
Step 3: Biomimicry Life's Principles Training
Online training: Life's Principles. Includes video courses, webinars, worksheets and ebook.

Workshop in person: Stand alone or complements the online training. An opportunity to connect with others, learn together, and/or work on a LPs challenge together. So you can do the online training only or a workshop only or combine both.

Note if you have already completed a previous Life's Principles training workshop - this will count towards your Learning Journey.
Step 4 (OPTIONAL): Attend a Genius of Nature Biomimicry IMMERSION
Biomimicry Immersions are held in South Africa/Africa. Sometimes they are held in wonderful exotic places e.g. Bali. Options include in nature reserves around major cities (e.g. Kirstenbosch), but mostly in wilderness areas further away.

Find out more about these here

Note if you have already previously completed a biomimicry expedition this will count towards your learning journey.
Step 5: Practical Biomimicry Project
This is a practical project usually involving a biomimicry design challenge or other important component of biomimicry. You can work as individuals or in teams (of 2-5). You will have mentoring from Biomimicry Professional in setting up the project and at the different phases of the project. The project usually takes about 6 months part-time but can be longer/shorter. Some postgraduate students complete it in shorter time as part of their postgrad project requirements which is full-time.

Establish (with feedback from your mentor) a Biomimicry Project topic to work on within your field of interest/work. This can be a project you are working on at work, or a university level undergraduate or postgraduate project, or just a project of interest. It can also be an project entry for the Global Biomimicry Design Challenge (if working in a team).

Sign the Project Agreement Document on the timing of project, completing the project, and mentoring support from Biomimicry Professionals.

Complete each phase of the project and submit required updates prior to online mentoring support (group webinar/Skype)

Complete a summary of your project as a video or short PDF that we can share on BSA website or with the international biomimicry network.
Step 6: Completion
Submit evidence of completion of all requirements to us

Receive your Biomimicry Practitioners Certificate from Biomimicry South Africa
Step 7: Go Deeper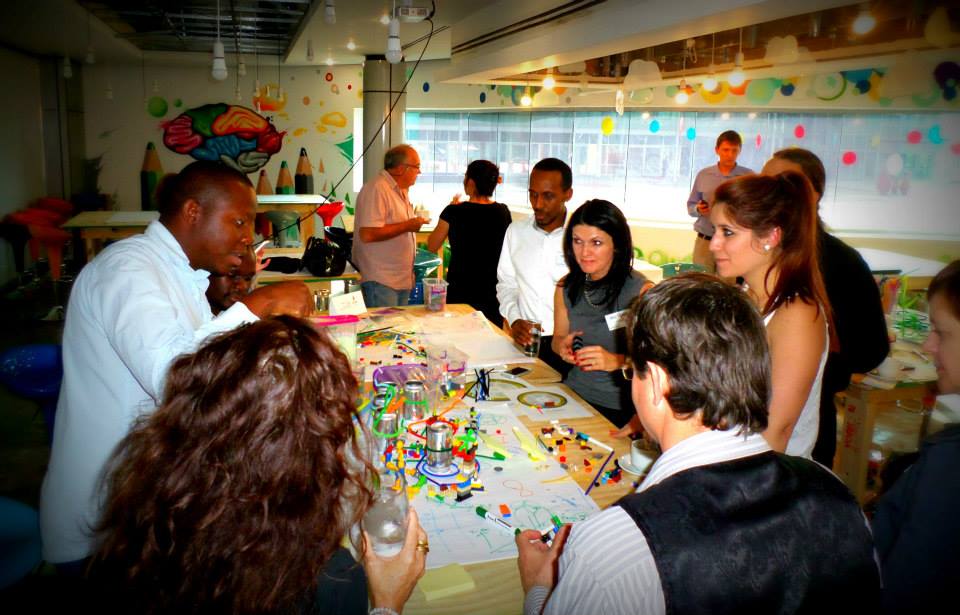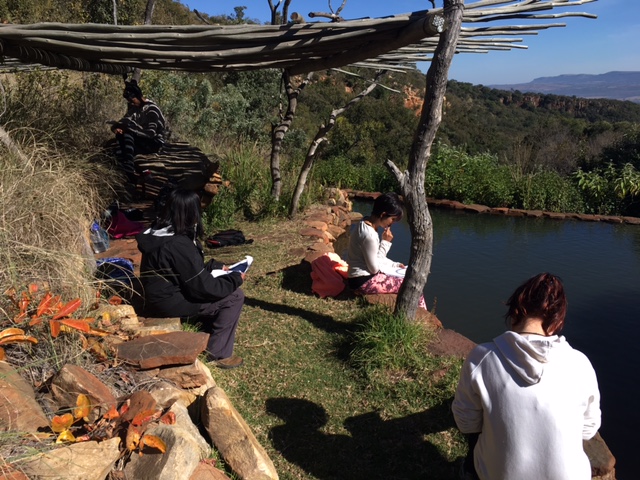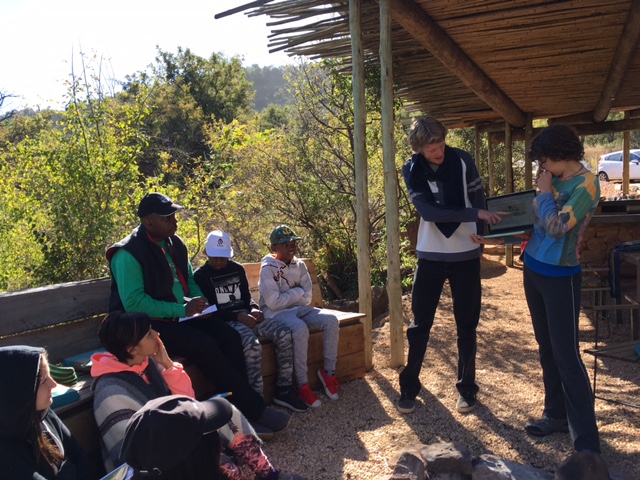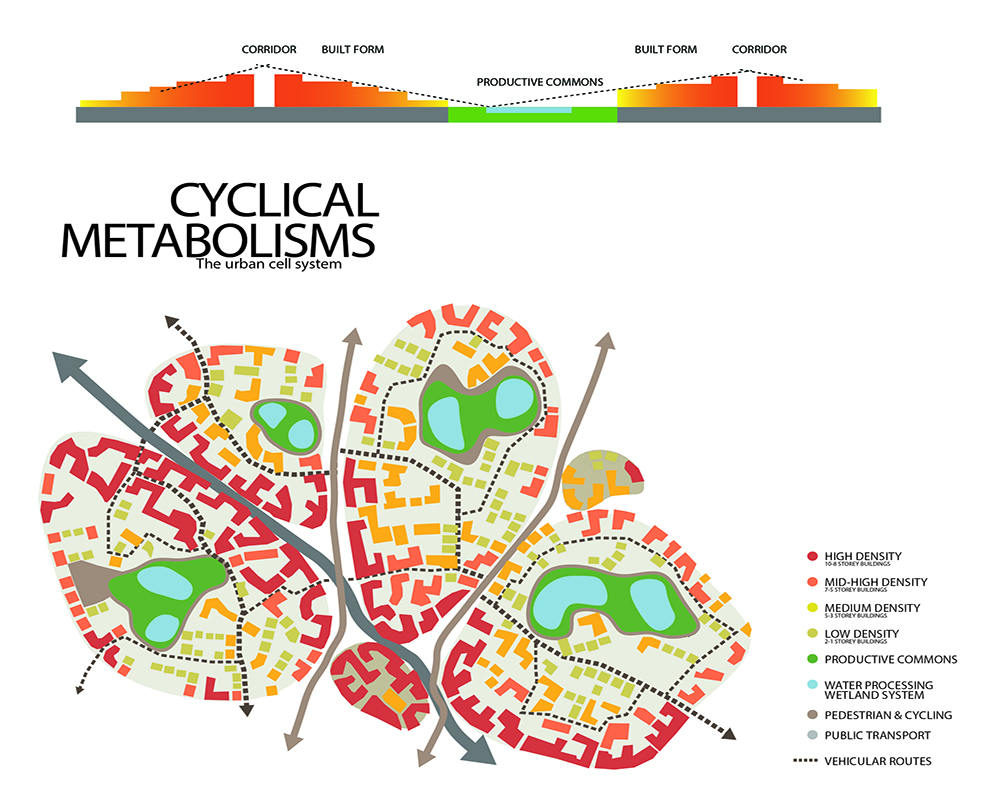 TERTIARY STUDIES
undergraduate options
The best option for your undergraduate studies is to choose whatever field of study you are interested in (biology, ecology, geography, science, biochemistry, engineering, design, architecture, business, finance, environmental science, sustainability, innovation, etc.), and your favourite university. Then do our biomimicry training part-time over the course of your degree. If you complete a few workshops, or go on an expedition - it will not only enrich your undergraduate studies, but work towards a biomimicry qualification to add to your CV. We always offer student rates as far as possible. If you are able to complete the Learning Journey while doing your undergraduate studies - then you can graduate with your degree plus a Biomimicry Practitioners Certificate. The WRC/DST sponsored 8 local students on the Biomimicry Learning Journey in 2017.
Note you don't have to go to university to become a biomimic - some of the best biomimics are naturalists and field guides. Our top biologists at the design table and biomimicry nature guides are in fact field guides (otherwise known as game rangers). They work on our big projects for clients, do research for companies, are qualified trainers and lead our expeditions. Well worth considering. The best university in the world in our opinion is nature itself.
The following university departments have integrated biomimicry into their curriculum:
Cape Peninsula University of Technology Design Department (especially Industrial Design and Communications Design)
University of Cape Town's Chemical Engineering Department (Prof Harro von Blottnitz - 2nd year)
University of Cape Town's Life Sciences Department (Andrea Plos and Biomimicry Youth)
University of Johannesburg's Faculty of Art, Architecture & Design (Prof Ken Stucke: Architecture and Angus Campbell: Industrial Design)
The Sustainability Institute Stellenbosch (includes biomimicry within their eco-design module)
EcoTraining Field Guide Training (although not a university - Ecotraining train field guides and support biomimicry training for guides)
We are working on assisting other departments integrate biomimicry into their curriculum. Contact us if your are interested.
You can also choose to do a pure biomimicry degree through the Arizona State University online Biomimicry Graduate Certificate.
POSTGRADUATE STUDIES
The Department of Science and Technology in partnership with the Water Research Commission in South Africa have provided funding for a number of MSc degrees and one PhD in the field of biomimicry. The focus of these is in applying biomimicry to wastewater treatment and some of this research directly supports our projects (e.g. informal settlements water treatment). The students are from Stellenbosch University Science Faculty and Wits University's Chemical Engineering Department. The support from DST/WRC also funds a biomimicry platform which provides basic biomimicry training and some mentoring of the students. We are hoping that this support from DST/WRC will continue into the future.
The Sustainability Institute offers a Masters in Sustainable Development degree. From 2016, this includes a week-long advanced studies biomimicry module. This has university level accreditation by Stellenbosch University and the credits are recognised by some international universities.
Internationally you can complete a Masters in Bioinspired Innovation at Utrecht University. Arizona State University also offers online Graduate Certificate in Biomimicry and Masters in Biomimicry online. You can find out more about the ASU online courses through our LEARN ONLINE page.
If you are interested in doing postgraduate research or applying biomimicry thinking to your existing postgraduate research/project (e.g. Masters in Architecture), then contact us for supervisory, advise or mentoring support.